George R.R. Martin Would Be Down for a Few Game of Thrones Spinoffs That Adapt Things He's Already Finished Writing
"There are 8 million stories in Westeros."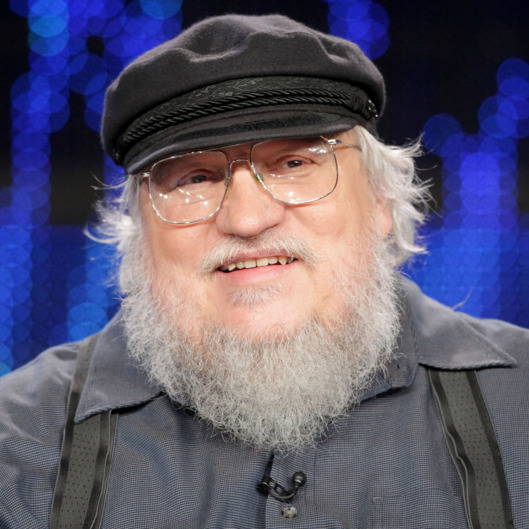 Game of Thrones might be ending sooner than we all expected. You're sad, we're sad, your college roommate's uncle whose HBO Go password you use is also sad. But mostly, George R.R. Martin is sad. He wants TV to spend more time in Westeros — for purely artistic reasons, of course. "There are 8 million stories in Westeros as well," Martin told EW about the spinoffs he'd like to see on TV, "and even more in Essos and the lands beyond. A whole world full of stories, waiting to be told …  if indeed HBO is interested." HBO president Michael Lombardo previously said that a spinoff isn't happening anytime soon, unless there's real passion from Martin and the showrunners David Benioff and D.B. Weiss. Martin has some passion, and all sorts of ideas. He'd be really excited about an adaptation of his Dunk and Egg, or perhaps a prequel about the Targaryen civil war. Benioff and Weiss, on the other hand, are really very busy. "The job at hand is too enormous and challenging to be further diffusing ourselves by thinking about spinoffs, and theme park rides, and ice ballets, Weiss said. "But if anybody has a good pitch for a good Game of Thrones ice ballet, let us know." What do you mean "good pitch" for a Game of Thrones ice ballet? That is a good pitch already.