Happy Endings Cast Reuniting at Vulture Festival
Ah-mah-zing.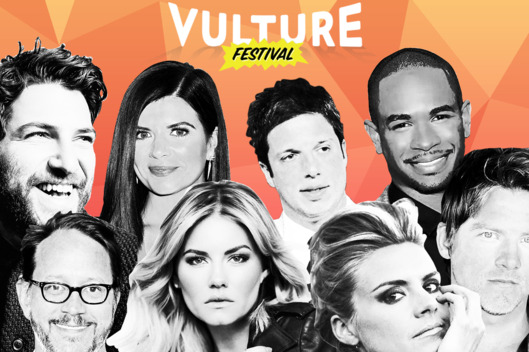 At the end of the 2013 season, Vulture essentially called ABC's decision to cancel Happy Endings the worst TV business strategy of the year. So, at this year's Vult Fest, a.k.a. Vulture Festival, we have decided to do what we can to right that wrong: Almost three years since the show went off the air, Vulture is reuniting the whole cast — Eliza Coupe, Elisha Cuthbert, Zachary Knighton, Casey Wilson, Adam Pally, and Damon Wayans Jr. — along with the show's creator David Caspe and showrunner Jonathan Groff. A Happy Endings reunion was something we've wanted to do since the festival started, so we couldn't be happier the stars — in this case, TV stars with busy schedules — aligned.
Sponsored by Hulu and moderated by Vulture editor Jesse David Fox, the panel will be held on May 22 at 4:30 p.m. at New York's Milk Studios (450 West 15th Street). Tickets will be $40 and go on sale Wednesday, April 20, at 10 a.m. EST at VultureFestival.com. We highly recommend you get online at exactly ten because tickets are going to go quickly, and the event is sure to be ah-mah-zing.