Who's Getting Rich Off of Hamilton? Everybody!
The ten-dollar founding father is pulling in a lot of Hamiltons a week.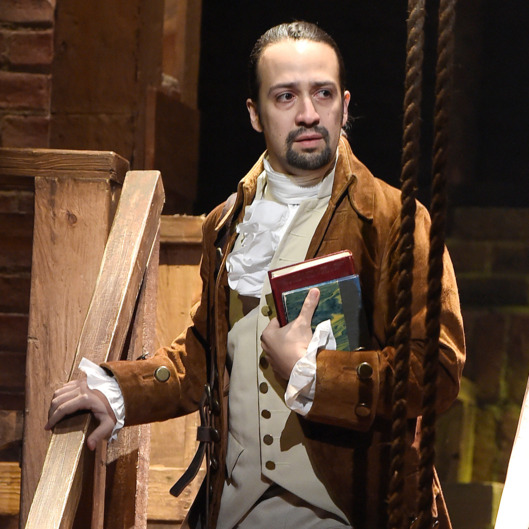 How does a bastard, orphan, son of a whore and a Scotsman, dropped in the middle of a forgotten spot in the Caribbean, by providence impoverished in squalor, make a rich man of Lin-Manuel Miranda's father? To find the answer, all you have to do is read THR's reporting on the finances of Hamilton, which recently paid off its $12.5 million capitalization after less than a year on Broadway. Now that that's happened, a bunch of people and institutions associated with the show are about to get paid. Lin-Manuel Miranda's father, Luis A. Miranda, for example, gets one percent of the profits for serving as the show's "political consultant." The Public Theater, where Hamilton began, gets five percent, up from the one percent of the gross it got previously. Lin-Manuel himself gets three percent of the profits, on top of his fee for playing the title role and the royalties he gets for writing the whole damn thing himself. (Ron Chernow gets his own cut out of Miranda's royalties.) To give you a sense of the scale, Hamilton reportedly pulls in around $1.5 million a week, with overhead running more than half a million. Give a toast to the newly not-poor of them!