Hillary Clinton's Exposed Emails Reveal She May Not Know Much About Veep
To be fair, she didn't lie.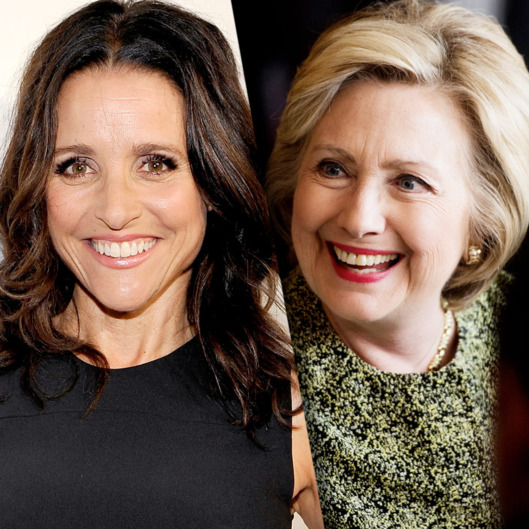 In an interview with The Hollywood Reporter, Julia Louis-Dreyfus, or "Julia Lewis-Dreyfus," as she's sometimes known (you'll get it in a minute), discusses receiving the fanciest fan mail any celeb could hope to receive. It was from Secretary of State Hillary Clinton, and it read, "Dear Julia, Hope you get everything you want as Veep — gun control, immigration and education reform." The S.o.S. and maybe future president watches Veep, Julia probably thought, excited that her HBO comedy had reached the D.C. crowd the show parodied. Then, about two years later, when some Clinton emails were exposed, a new letter about Veep came out. It was from Hillary to her then-aide Robert V. Russo. "A friend wants me to sign something for Julia Lewis-Dreyfus for Veep. Any ideas?" Clinton wrote, spelling Julia's name in a way that maybe meant she also wasn't a huge Seinfeld fan. Russo responded: "Let me brainstorm on this one/do some research. I confess I haven't seen the show!" When The Hollywood Reporter asked Julia if she was offended, Julia responded, "Are you kidding? I mean, it's perfect — just perfect." Julia keeps the two notes framed side-by-side in her office. Maybe this can inspire an episode of Veep? Maybe that was what Hillary had in mind the whole time? Maybe Hillary is a great comedy writer? Hillary for EP of Veep!