Judd Apatow, Sarah Silverman, and Jeffrey Tambor Pay Tribute to Garry Shandling
"He revealed his truth, his pain, his struggle, his fight to lead an ego-less life," Judd Apatow said.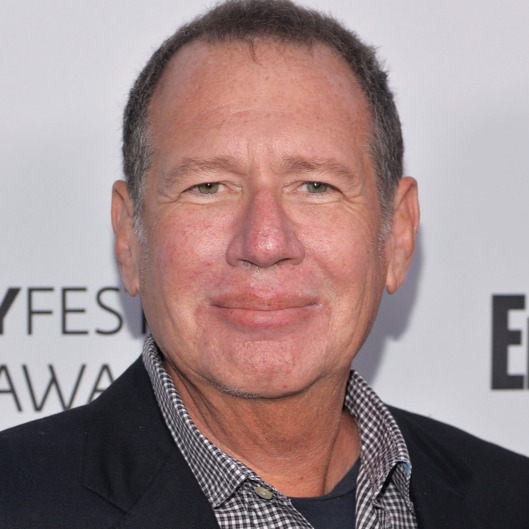 Nearly 500 of Garry Shandling's friends and collaborators gathered at the Wilshire Ebell Theatre Sunday night to pay tribute to the late comedian in a Buddhist-inflected memorial service. Judd Apatow produced and hosted the event, noting that Shandling "was like a second father" to him. The two-and-a half-hour memorial included tributes from friends and family, a sketch from Jeffrey Tambor and  Penny Johnson Jerald in the style of The Larry Sanders Show, and a performance from Adam Sandler, who closed out the evening with George Harrison's "Give Me Love (Give Me Peace on Earth)."
Shandling's collaborators remembered his generous spirit. "He made us feel so loved and supported and mirrored with the best lighting," Sarah Silverman said. "He was the Giving Tree." But they didn't shy away from the darker aspects of his life either, including his long legal battle with his former manager Brad Grey and his tense relationship with his mother. "The sad irony of all this," Kevin Nealon said to the biggest laugh of the evening, "is that Garry is reunited with his mother for all eternity." Warren Beatty, Billy Crystal, Norman Lear, Conan O'Brien, Albert Brooks, Rob Reiner, Tom Petty, Ray Romano, Phil Rosenthal, Jon Favreau, Peter Farrelly, Henry Winkler, Tim Allen, Vince Vaughn, Michael Richards, Cheryl Hines, Jeremy Piven, Eric Idle, Pauly Shore, Carrot Top, and Demetri Martin all came to pay their respects. "He was the kindest genius I ever knew," Tambor said at the end of the presentations. "He changed my life ... He went past laughter to humanity. And laughter, for him, was health and in the moment."