Jeffrey Tambor Is Writing a Memoir — Good Thing Aziz Ansari Already Thought of the Perfect Title
Remember the Golden Globes?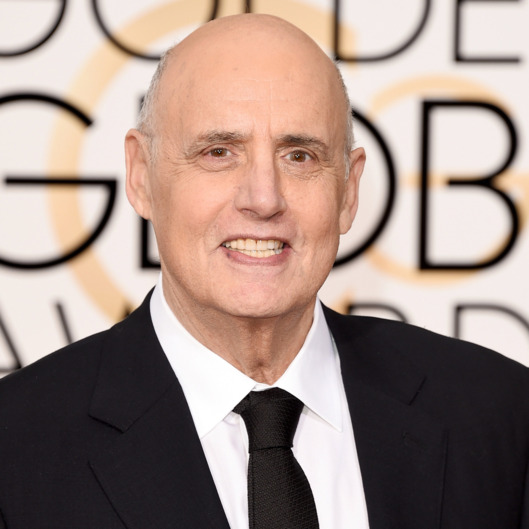 In a move George Bluth should've thought of ages ago, Jeffrey Tambor is writing a memoir. It's on Crown Publishing's spring 2017 slate and will consist of humorous essays about Tambor's decades-long career in comedy and how he's brought everything he's learned in life to some of his most beloved characters, including Arrested Development's Bluth, The Larry Sanders Show's Hank Kingsley, and Transparent's Maura Pfefferman. He'll also talk about what it was like working with a few of his famous co-stars — Garry Shandling hopefully being one of them. "Some stories will be awkward, others inspiring, some dark, most funny, and all will, I think, be hopeful and instructive," Tambor said in a press release. Well, we're sold. It technically already has a title — Are You Anybody — but with all due respect, none can ever top Aziz Ansari's idea. Remember when he pretty much predicted Tambor's memoir at the Golden Globes in January? Sorry, but Losing to Jeffrey Tambor With Dignity is a serious winner.