J.J. Abrams and Daisy Ridley Are Teaming Up for a Supernatural Romance Movie
<em>Diary of a Teenage Girl</em>'s Marielle Heller is in talks to direct the film.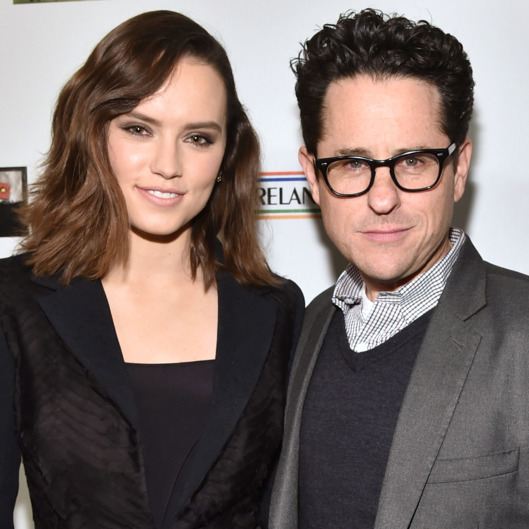 Finally, Daisy Ridley and J.J. Abrams can share a headline that's not about Star Wars rumors: The pair have teamed up for the fantasy romance Kolma. Ridley is set to star in the film, and J.J. Abrams will produce. According to the Wrap, Marielle Heller of Diary of a Teenage Girl is in talks to direct. The film is based on Israeli director Keren Margalit's All I've Got, which follows a woman who, on her deathbed, has to decide whether to cross over to world of the dead, or forget everything about her husband and family return to the day 50 years ago when she lost her first love in a car accident. Ridley is currently filming Star Wars: Episode VIII and has been rumored to be a Lara Croft replacement in Tomb Raider. Abrams, using the lessons he learned from The Force Awakens — and, tangentially, the time-travel episodes of Felicity — better make sure Daisy Ridley hugs the right character.