Male Bonding Gets Skewered in the Exclusive Trailer for the Acclaimed Chevalier
Check out this drolly funny trailer.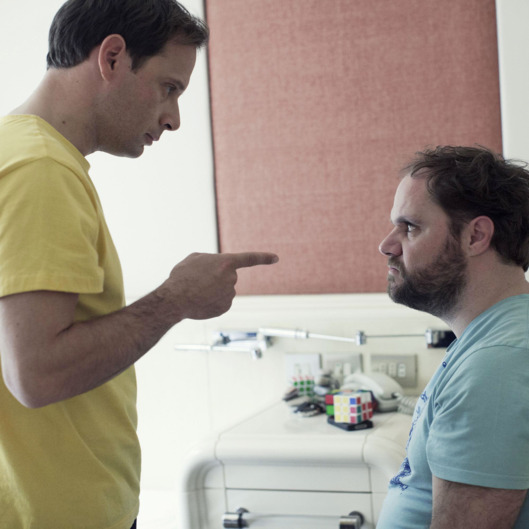 A close-quarters vacation with friends can be rather fraught even in the best of circumstances, but director Athina Rachel Tsangari literally ups the ante with her new film Chevalier. Six eclectic men, all sharing a yacht in the Aegean Sea, decide to perk up their trip with a series of contests. Whether minor and mundane or elaborate and aggressive, these improvised tests will earn each man a series of points, and the ultimate winner will earn the titular ring. Chevalier itself is a champ, too — it took home top honors at the London Film Festival — and you can check out its droll depiction of male rivalry in this cleverly edited, exclusive trailer. Score some cineaste points yourself later this month when Chevalier opens on May 27, since Tsangari will be doing Q&As in New York at Film Society of Lincoln Center and IFC Center.