Here's the First Page of Robert Kirkman's Backstory for Negan From The Walking Dead
Here's Lucille!
Robert Kirkman is writing a backstory for Negan, the greatest baseball player ever on The Walking Dead. Kirkman and Charlie Adlard will be presenting Negan's backstory as part of Image+, a new preview catalogue by their parent company, Image Comics. It's a way to jazz up a perhaps-forgettable catalogue. They'll be releasing four pages of the story, called "Here's Negan," for twelve issues for a total of 48 pages. THR had the exclusive first page of the comics where he's making Lucille, his love made of wood and toothed steel. Here's Lucille!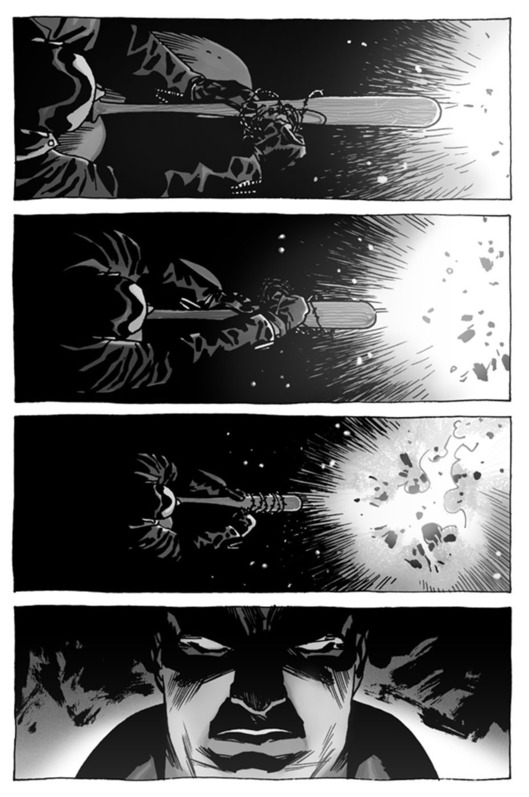 As for whether or not we'll be seeing some of this backstory creep into the seventh season of the show, as always, we'll just have to wait and see. "I talked to Robert Kirkman after we did Talking Dead, and he is doing the backstory of Negan right now. But whether or not we see that — and I hope we do — I can't answer that. But hopefully we'll find out more as we go," Jeffrey Dean Morgan said during a conference call with reporters after the finale. "I think the backstory of Negan is he used to be a used-car salesman. ... He's a car salesman and he survived as long as Rick and his gang. So in order to do that, what has he done to get there?"