Netflix Orders Punisher Spinoff From Marvel
Jon Bernthal will star, natch.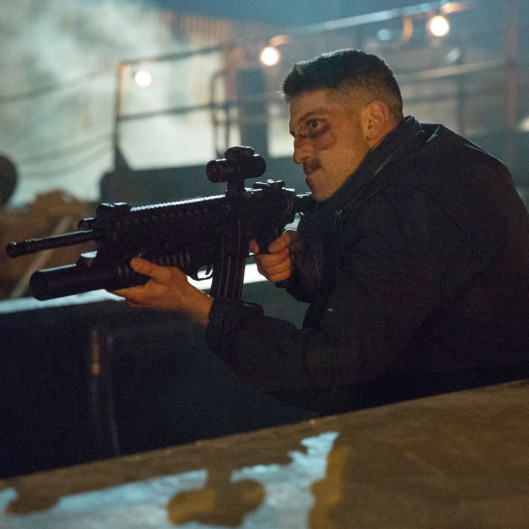 Real-life New York City is experiencing record-low crime rates, but the New York of the Marvel Cinematic Universe is a depraved hell-pit, and only one dude is tough enough to murder all the bad guys: Frank Castle, a.k.a. the Punisher. Jon Bernthal played the character in the latest season of Marvel's Daredevil on Netflix, and the streaming service was so enchanted with his violent antics that they've ordered a Punisher-centric spinoff. Writer/producer Steve Lightfoot, formerly of Hannibal, will act as showrunner. There's no word on a release date, but just to be safe, you should stop jaywalking now, lest you find yourself summarily executed.