Artist Who Painted Kanye Kissing Kanye Paints Over Kanye Kissing Kanye, Sells a Print for $100,000
He's just trying to stake his thousands.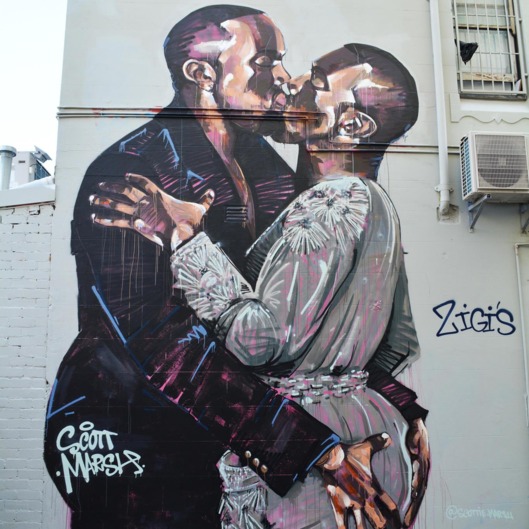 I just talked to Yeezus
He said, "What up Scott Marsh?"
I said, "Shit I'm chilling
Trying to stake my thousands."
That painting's 20 feet high
Now it's 0 feet high
Mi casa su Kanye
Sold a print for $100k
I am an artist
I am an artist
I am an artist
AAAHHH!
AAAHHH!
AAAHHH!