Paula Abdul, New Kids on the Block, and a Reunited Dream Are Playing a Festival Together — No, You're Not High
So are Boyz II Men, 98 Degrees, and O-Town!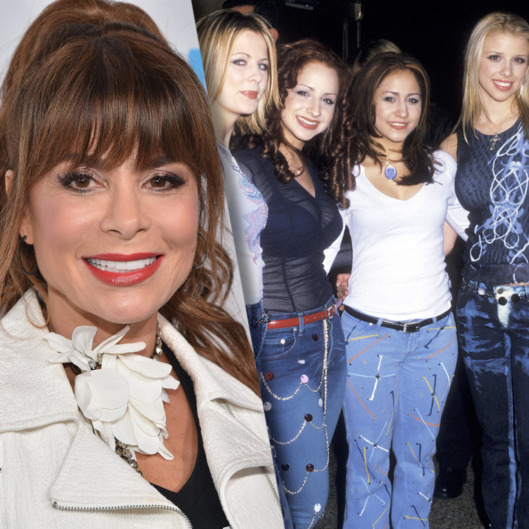 So a tour with Salt-N-Pepa, Vanilla Ice, and all your '90s faves wasn't enough nostalgia bait for you? Breathe: Paula Abdul, New Kids on the Block, and Dream (!!!!) are playing a festival together! No, you're not high. And even if you are (it's fine, it's 420), this news is still 100 percent real. Paula and NKOTB are headlining Mixtape Festival at Hersheypark Stadium in Hershey, Pennsylvania, on August 6. And yes, Dream will be there, performing for the first time since 2001, having reunited last year and dropping a Christmas song, natch. Joining them in this blast from the past are a few boy bands you once had an unhealthy obsession with: Boyz II Men, O-Town (!), and 98 Degrees are also on this too-good-to-be-true lineup. (Oh, and Ryan Cabrera, too.) If we could dream (hehe) up our own music festival, gotta say, this would be it. Tickets go on sale April 29 — sell anything you own that didn't exist a decade ago and get to saving!