Avengers: Infinity War Will Contain at Least Two Hunky Guys Named Chris
Thor and Star-Lord will be a part of the <em>Infinity</em> shenanigans.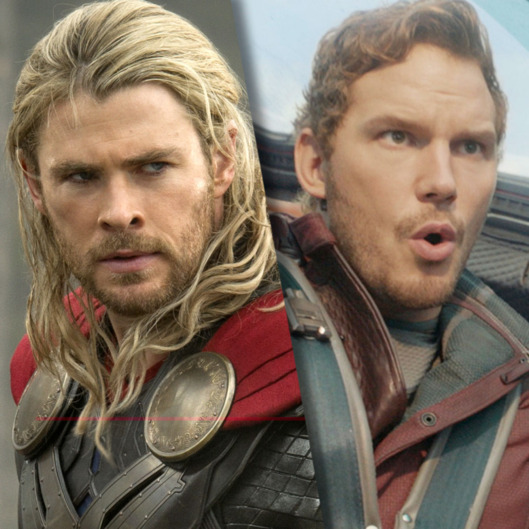 Do you possess the capability to be curious about Marvel movies more than two years before their release? Then you'll love the latest tidbits from ComicBook.com's interview with the Russo Brothers, who, now that they're finished with Captain America: Civil War, are free to start dropping the first breadcrumbs about the two-part Avengers: Infinity War. As comics fans have long suspected, the films will finally link up the weird space stuff with the rest of the Marvel Cinematic Universe, which means that  everyone's favorite Parks and Rec alum will indeed make an appearance. "The movies are intended to be a culmination of everything that's happened before in the MCU," says Anthony Russo. "I'm a big fan of what James Gunn has done ... Star-Lord is a fantastic character and Chris Pratt is an awesome performer so you'd be very excited." He won't be the only chiseled, scruffy guy named Chris in the film: Joe Russo confirms that Chris Hemsworth's Thor will also be a part of the Infinity shenanigans and promises he'll be in a "very interesting place" after the events of Thor: Ragnarok. (Which is a mere 19 months away.) Promoting two forthcoming Marvel movies in the same sentence? There's a reason these guys keep getting hired.