Scott Nimerfro, Scribe-Producer on Hannibal and Pushing Daisies, Dead at 54
The cause was cancer.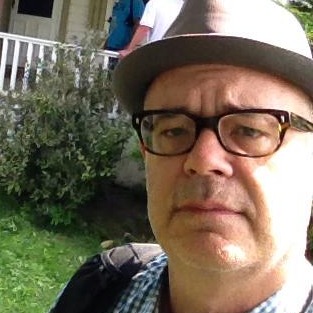 Scott Nimerfro, the writer-producer known for his surreal contributions to the worlds of Hannibal, Pushing Daisies, and Once Upon a Time, has succumbed to cancer, according to Deadline. The 54-year-old's death was confirmed by Nimerfro's close collaborator, Hannibal showrunner Bryan Fuller, on Monday. (Nimerfro was diagnosed with angiosarcoma last year.) "RIP @ScottNimerfro BELOVED #HANNIBAL WRITER OF BLOOD EAGLES & MUSHROOM CORPSES," Fuller tweeted. "NOW FREAKING OUT SQUARES IN NEXT LIFE."
Nimerfro, a Minnesota native, began his showbiz career as a P.A. on 1987's Planes, Trains & Automobiles, before nabbing his first writing credit on Tales From the Crypt. He worked as an associate producer, story editor, and writer on Crypt through the mid-'90s, also penning material for Star Trek: Voyager, The Outer Limits, Stargate: Atlantis, 'Til Death Do Us Part, The Gates, and Daisies. Nimerfro also notably served as an associate producer on Bryan Singer's X-Men (2000), and helped out with Hannibal and Once Upon a Time as a screenwriter and co–exec producer. In 2008, he was nominated for a WGA kudo for Daisies.