7 Best New Songs of the Week
Drake drops a summer scorcher.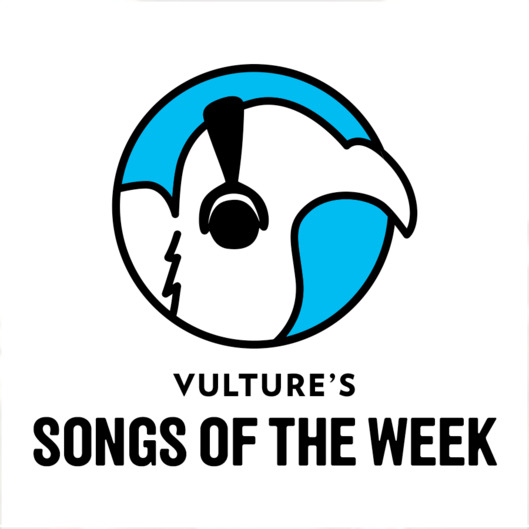 Every week, Vulture and friends highlight the best new music. If the song is worthy of your ears and attention, you will find it here. Read our picks below, share yours in the comments, and subscribe to the Vulture Playlist for a comprehensive guide to the year's best music.
Andrew Bird, "Valleys of the Young"
"Valleys of the Young" from Andrew Bird's latest album Are You Serious is a sprawling ballad about the "great divide" between young couples and young couples who have kids. The pair in the song decides to take the plunge, leaving the "valleys of brunch and tedium" for parenthood. Bird asks of that decision: "Is it selfish, or is it brave?" The song itself is upbeat despite the heavy subject matter, with a Birdian combination of driving drum beat and guitar working in sync to create a mellow energy. —Madeline Raynor (@madelineraynor_)
Drake ft. Wizkid and Kyla, "One Dance"
Earlier this year when Drake dropped "Summer Sixteen," I thought maybe that was his play for a "Know Yourself" type of Song of Summer repeat. (To be fair, summer is literally in the title.) How silly of me, because that came just a couple days after Rihanna's "Work," and we all know that's here to stay. But greedy boy that Drake is, now he blesses us with "One Dance," a leak possibly off Views From the 6 that, believe it or not, has Drake's other new release featuring THE THRONE (Jay Z and Kanye!) coming up short. It samples the Crazy Cousinz remix of Kyla's "Do You Mind" — a UK funky standard — which is hint No. 1 that this thing is the fire emoji songified. He sings with a slight island inflection about some higher power taking hold of him. That higher power is obviously Rihanna's pum-pum and that Hennessey in his hand — two things I'd personally like every summer night to involve, three including this fantastic song. —Dee Lockett (@Dee_Lockett)
TWENTY88 ft. K-Ci & JoJo, "2 Minute Warning"
Big Sean and Jhené Aiko fans have been shipping them for years, despite the fact that they swear up and down that they're just friends. (Jhené even just got married.) But, hey, what BFFs don't form a duo and drop a mini collaborative album pulsating with sex jams, right? That's exactly what the debut of TWENTY88 brings us, and, honestly, we're not complaining. They got freakin' K-Ci and JoJo harmonizing the hell out of a booty call anthem. This is a line Big Sean actually says: "You got a candle lit cinnamon apple the candle scent / bed banging like a band in it." COME ON. Thank the '90s R&B gods. —DL
Schoolboy Q, "Groovy Tony"
Finally, fresh ScHoolboy Q: "Groovy Tony" won't fail to make an impression on fans, thanks to Q's hard-hitting lyrics and blunt-force flow. When I heard this song last night, I immediately got Lavender Town flashbacks. It's a haunting single, and it uses that to its advantage to stick in your head. — Sean Fitz-Gerald (@srkfitzgerald)
Chloe X Halle, "Drop"
We are but one unsuspecting 1. a.m hush-hush release away from getting that new Beyoncé album, but until the world is worthy of such boss-bitch formation, here's a crumb. Okay, it's more than a crumb: It's the debut release from one of the first artists signed to Bey's label (that's right, she's runs a record company, too). Chloe X Halle are the two teenage sisters Bey plucked off the internet after they covered her songs (and others) and is now grooming for world domination. That quest begins with "Drop," a booming yet light-on-its-feet half-whispered, half-rapped original piece that would've been at home on Willow Smith's debut. This is just further evidence that music's future knows no bounds, literally. Even the best critic couldn't slap a genre on this baby, which should make us all excited for whatever else they have to offer. —DL
Mick Jenkins, "The Artful Dodger"
Mick Jenkins and Kaytranada have never made a bad song together, so you already know the added bonus of a BADBADNOTGOOD sample is all they need for peak creativity. This may or may not be off Mick's upcoming debut LP (I hope it is), but even if it's just a one-off, it's better than most album cuts. Every time I listen to this, I think I'm hearing Big Boi — the flow is just that good. And you can always count on Mick to weave such a vivid story about something as lame as two-faced industry fakes out of a Harvey Dent metaphor. —DL
White Lung, "Kiss Me When I Bleed"
What I would give to be as brazenly cool as Mish Barber Way, the badass leader of badass punk band White Lung, whose fourth album is out next month. "Kiss Me When I Bleed" is off that record, and although its title suggests a desire for romance (however twisted), yeah, no. That's not what's happening here. Technically, it's about a stubborn (and slightly naïve) woman willing to go to the ends of the earth to be with her man, even if it means having his baby in a trailer park and rolling with the punches, physical or otherwise. ("It's my poor white trash fairytale," Mish told St. Vincent.) But it's more so about defiance — about being headstrong enough to make bad choices for the sake of instant gratification. It's a primal "basic need" and she doesn't care what she has to do to get it. —DL