Wet Hot American Summer: Ten Years Later Is Coming, Not That Paul Rudd's Face Acknowledges the Passage of Time
Zip up that zoot suit!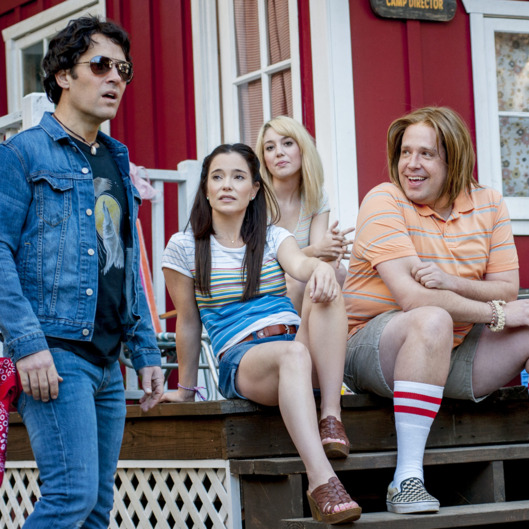 In a treat that's more rad than canteen pudding or a knee-board ride around the lake, Netflix has ordered Wet Hot American Summer: Ten Years Later, following on the heels of First Day of Camp's success. As its title promises, Ten Years Later is not a direct sequel to First Day of Camp, instead catching up with the Camp Firewood gang ten years later. To refresh your memory, it's exactly what the counselors promised to do at the melancholic end of the original WHAS, because heaven forbid a comedian drop a good runner while it's still got some juice. As with both WHAS and First Day of Camp, Michael Showalter and David Wain will co-write, and Wain will direct the eight-episode series, due to drop in 2017. No casting news has been announced, so hopefully this isn't like when you begged your parents to let you go to camp for one more year even though, yes, you're a big kid starting high school soon and no, you don't want to be a C.I.T., and then you get there and all of your friends are AWOL and a once-lively ropes course is now a desolate wasteland. Ah, memories.