Maybe Think Twice About Filming Adele at Her Concert, Because She Will Call You Out, and Things Will Get Awkward
Who the hell brings a tripod to a concert, anyway?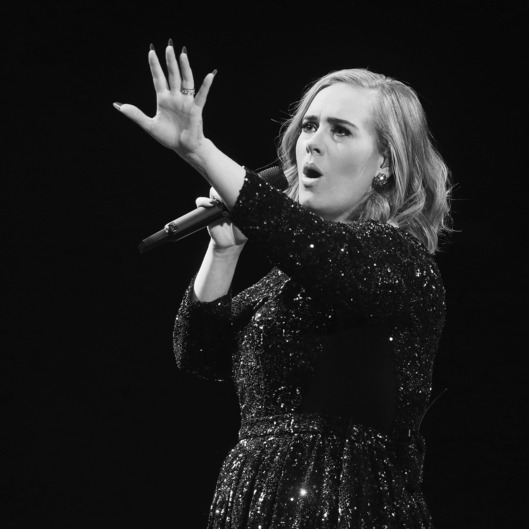 Things Adele would like you to do at her concert: Scream, grovel, shimmy, harmonize. Things Adele would not like you to do at her concert: Record it. The singer-songwriter wasn't too pleased when she discovered a spectator at her Adele Live 2016 tour last night was filming the performance rather than fully enjoying it in the moment, and was quick to voice her aggravation. "Yeah, I want to tell that lady as well, can you stop filming me with a video camera because I'm really here in real life. You can enjoy it in real life, rather than through your camera," she said, stopping her set. "Can you take your tripod down? This isn't a DVD, this is a real show." This was all, of course, ironically captured on video. Listen to the queen! Devices away, plebeians!