The TV Veterans Behind Animal Kingdom Discuss the Brave New World of Peak TV
"You have to decide what you're interested in, and then pray that a couple million other people are interested in that, too."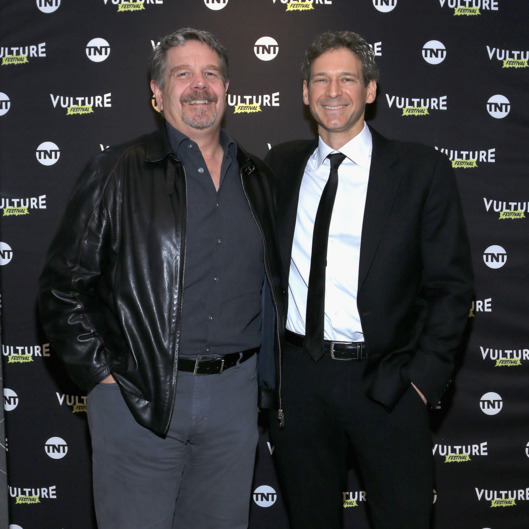 Last week's upfronts, during which dozens of new shows were announced, were just the latest reminder that we are living in the age of Peak TV, with over four hundred scripted series scheduled to air this year. At this weekend's Vulture Festival, Jonathan Lisco and John Wells, the creators of one of those shows, TNT's new Animal Kingdom, discussed the difficulties of finding a space in an increasingly crowded and competitive marketplace during a panel discussion with Vulture movies reporter Kevin Lincoln. "Twenty or thirty years ago, you could really tell a qualitative difference between a feature film and television," said Wells, a veteran of The West Wing, ER, Southland, and Shameless. "I would say now, basically all television shows need to present with the same kind of visual complexity and quality that feature films have."
Both men pointed out that, as studio films have become blockbuster-or-bust, television has usurped film's place as the more prestigious medium. Lisco, who produced Southland and Halt and Catch Fire, noted that when he began his career writing for NYPD Blue, he hoped to graduate from TV to movies. "That was the brass ring, but then very quickly into my career, it morphed," he recalled. "Not to say that there aren't good feature films coming out — there are, but frankly not as many as I remember when I was a kid. So the real longform storytelling where you can go deep with character and not just wide with plot is happening in TV these days."

Wells added that, while the newly fractured audience has been a nightmare for networks in search of advertising sales, lower expectations for ratings have been a gift to more adventurous and obscure series. "There are shows that are getting picked up with a 1.8 rating — which, just to put it into perspective, when were doing ER, we traditionally got somewhere between a 29 and a 35 with 45 million viewers," he said. "It's great that there are shows that can get picked up with only a few million viewers because it means that the choice is out there for what you get to watch."

Now, according to Lisco, a show's creators have the freedom to stick to their own ideas without talking down to their audiences. Though, as Wells pointed out, that puts on extra pressure, too, because audiences have become more sophisticated and demanding. "The frightening thing when you're doing this is that you have to decide what you're interested in," he said, "and then pray that a couple million other people are interested in that, too."