Time to Pave the Entire Earth, Because 'Carpool Karaoke' Is Going International
Watch them sing history on literally every road.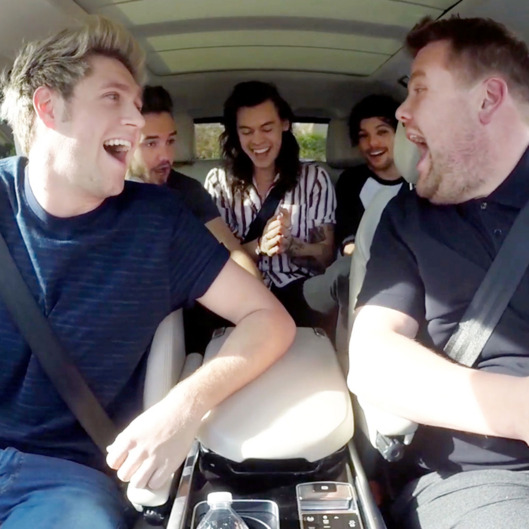 It'll be like Mad Max: Fury Road, but instead of warmongering and environmental collapse, it'll have Justin Bieber singing in a Range Rover. CBS Studios International announced today that "Carpool Karaoke," the breakout segment from The Late Late Show With James Corden, is now available for use worldwide. "Ever since Carpool Karaoke has aired as part of The Late Late Show With James Corden, the requests for the format have been overwhelming," Paul Gilbert, senior vice president of international formats, said in a release. "International broadcasters can now leverage Carpool Karaoke's huge digital and broadcast success for their own local viewers." This version of "Carpool Karaoke" will be available in 30- or 60-minute episodes, each featuring a host and a celeb belting it out in a specially equipped car. Which perhaps begs the question, how many famous singers does the Earth even contain? Is it equal to or less than the number of roads? Think about it. If you calculate the number of streets against the number of countries and divide by quantity of celebrities ... dear God, Adele is going to spend the rest of her life singing in a minivan.