Diddy's Bad Boy Reunion Is Going on Tour, Of Course
Lil' Kim, Ma$e, Faith Evans, and more will be there.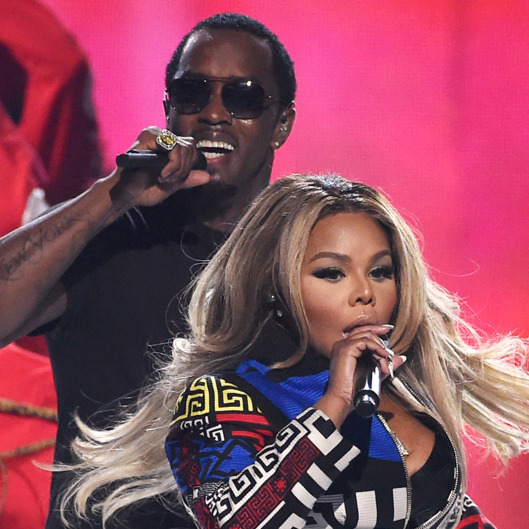 Hot off the news that Biggie will indeed see life after death in the form of a hologram, Diddy has announced he's taking his Bad Boy reunion on tour. The reunion was originally set for two sold-out shows at Barclays this weekend in honor of Biggie's birthday — now it's getting a 25-city run. (Did you think Diddy made his millions by thinking small?) Lil' Kim, Ma$e, Faith Evans, Mario Winans, 112, Total, Carl Thomas, the Lox, and French Montana will join Puff Daddy on the tour, which returns to NYC at Madison Square Garden on September 4. "This isn't just a concert — this is a moment in hip hop and R&B history," Diddy boasted in a press release, saying the tour was 20 years in the making. Because obviously it takes nearly 20 years to get every holographic pixel of Biggie up to Diddy's "standard for concert excellence."