Fast 8 Reveals Charlize Theron's Villainess, and While She Might Appear Calm, Chances Are She Is Actually Extremely Furious
She goes by the name Cipher.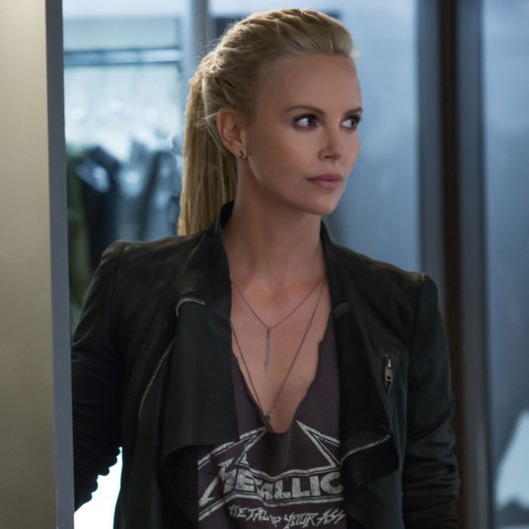 Loves: Metallica, guns, fastness. The Fast & Furious Twitter account just dropped a first look at Charlize Theron's Fast 8 bad gal Cipher, who is apparently more furious than both former military and mercenaries. Ah, but is she as fast as them? Just kidding, of course she is. This is the eighth film in the franchise; they certainly aren't going to have villain who is less fast or less furious than previous villains. The Fast & Furious team knows how to read a room, especially if that room has a beautiful car exploding through it at 200 mph.
Our crew has faced former military, mercenaries & more. Now they meet Cipher (@CharlizeAfrica). #F8 #FastFridays pic.twitter.com/3zEK35gPZD

— Fast & Furious (@FastFurious) May 20, 2016