Fox Definitely Wants More Episodes of The X-Files
But you'll have to wait.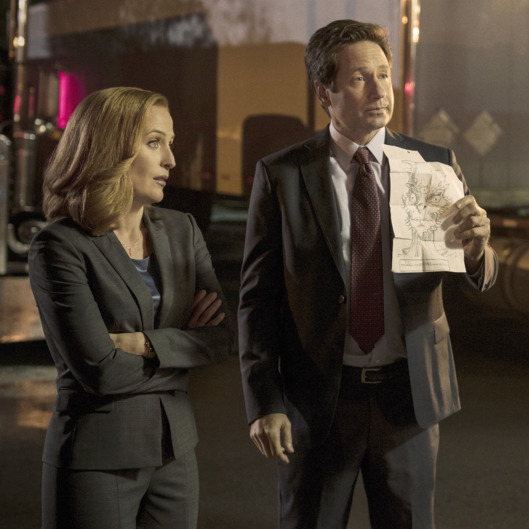 Another season is definitely out there. During a conversation with reporters Monday, Fox TV group chair Dana Walden all but confirmed the speculation: There will be more X-Files. Walden said that there have been "conversations" with both series creator Chris Carter and stars Gillian Anderson and David Duchovny. "Everyone is onboard to do another installment of the show," she said. Walden said it could take some time to put together a show since the actors are working on various projects right now, with fellow chair Gary Newman later suggesting a new season likely wouldn't be able to come together any earlier than late 2017 or early 2018. There's also a continuing discussion of exactly how many episodes the next chapter of the series would run, Newman added. But he made it clear Fox wanted the show to be back. "The network and studio want more," Newman said.