Let's Discuss Tonight's Episode of Game of Thrones, 'Book of the Stranger'
Strange things are afoot at the temple of the <em>dosh kaleen</em>.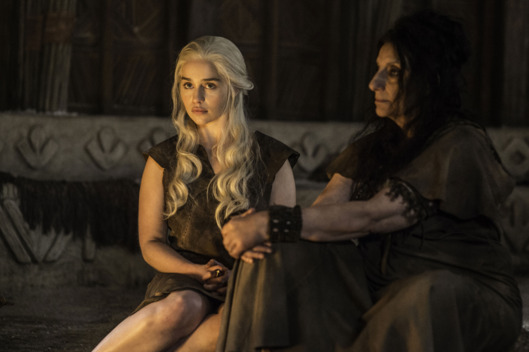 While we wait for Vulture's official Game of Thrones recap to go up, here's a place for us all to discuss the events of Sunday night's episode, "Book of the Stranger." Were you amazed by the way Daenerys's story shook out? Were you satisfied with Sansa and Jon Snow's reunion? Do you want to curl Theon up in a big ol' blanket and give him a hug? Discuss!