Guy Clark, Nashville Songwriters Hall of Fame Inductee, Dead at 74
He was known for the classics "Desperados Waiting for a Train" and "L.A. Freeway."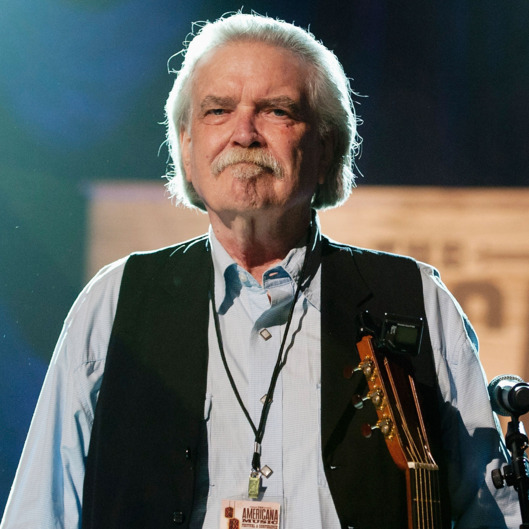 Guy Clark, legendary country singer-songwriter and beloved Texan, has died at 74. The Tennessean reports he passed away Tuesday morning in Nashville following a "long illness." Clark, who was inducted into the Nashville Songwriters Hall of Fame in 2004, was long known as a pioneer of the outlaw country subgenre, having contributed such classics as "Desperados Waiting for a Train" and "L.A. Freeway." His prolific body of work — which spanned more than 14 albums – has been written for and covered by the likes of Johnny Cash, Ricky Skaggs, Vince Gill, Jimmy Buffett, Lyle Lovett, Kenny Chesney, Willie Nelson, and dozens more. His final album, 2013's My Favorite Picture of You, in honor of his late wife Susanna Talley, won him the 2014 Grammy for Best Folk Album — his first-ever Grammy, at the age of 72. In 2015, Clark was inducted into the Austin City Limits Hall of Fame, though he was unable to attend the ceremony due to an illness.
Clark was born in Mohanans, Texas, in 1941, where he lived until he joined the Peace Corps in 1963. He later relocated to Houston, having decided to follow his passion for folk music, and worked as a guitar repairman while making a name for himself in the local folk scene. He later married painter Susanna Talley in 1972, and would move with her to Nashville following a trial period in Los Angeles (a time that inspired "L.A. Freeway"). For more than 40 years, Clark earned a reputation and legacy as one of Nashville and Music Row's greatest secret weapons, whose songs were performed by some of country music's eventual icons — most notably Johnny Cash, who was the first major Nashville artist to record one of Clark's songs. Clark's debut album, Old No. 1, was released in 1975. And while none of his songs ever went far on the country charts when sung by Clark himself, he saw success with some help from his friends. (Ricky Skaggs's version of "Heartbroke" was one of many of Clark's songs to reach No. 1.)
In 2013, he told NPR of his songbook's future, "I know it's still there to be done. I haven't written my last song, for sure. Nor my best one," seemingly answering the question he beautifully pondered in "Desperados Waiting for a Train" after all those years: "Run his fingers through 70 years of livin' / And wonder, 'Lord, has every well I've drilled gone dry?'"