Lady Gaga Is Not in a Dionne Warwick Biopic, According to Her Rep, Despite an Announcement From Warwick Herself
Gaga was set to play British singer Cilla Black, according to Warwick.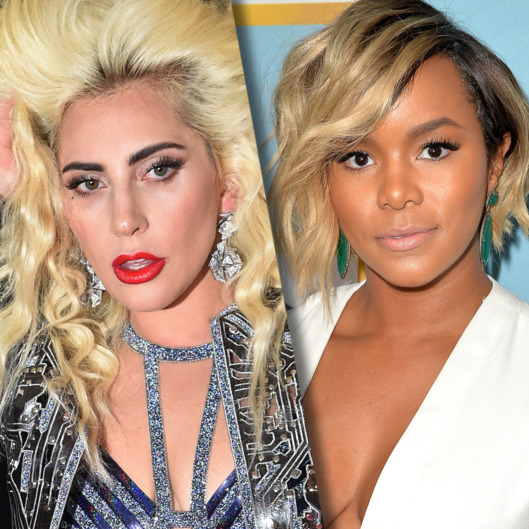 The fame monster always gets you somehow: At Cannes earlier today, Dionne Warwick announced that Lady Gaga would star in a Dionne Warwick biopic, but that news has been quickly contradicted by Gaga's reps. Lady Gaga's publicist told Variety, "Lady Gaga is not attached and will not appear in the project. Reports of Gaga starring in the project are false." Another source added that Gaga had not even heard of the film. Discussing the singer's casting in the project, Warwick had said, "It was just an easy choice and she wanted to do it." In the press conference, Warwick showcased a promotional poster for the film, dubbed Dionne, with Gaga's name on it.
According to Warwick, Gaga was set to star in the film as British singer Cilla Black, whom Warwick has described as her "nemesis" and whose cover of Warwick's "Anyone Who Had a Heart" famously beat out the original version on the U.K. charts. Warwick also announced that former Destiny's Child member LeToya Luckett would play Warwick in the project, Danny Glover would play Warwick's father, Mansel Warwick, and Olympia Dukakis would play her mentor, Marlene Dietrich. Warwick and her rep have not responded to the news from Gaga's camp or commented further on any other details of the project as previously announced.