Louis C.K. Explains the Misreported News on His Finances and Horace and Pete Being Canceled
"In a couple of months, this show will be paid for."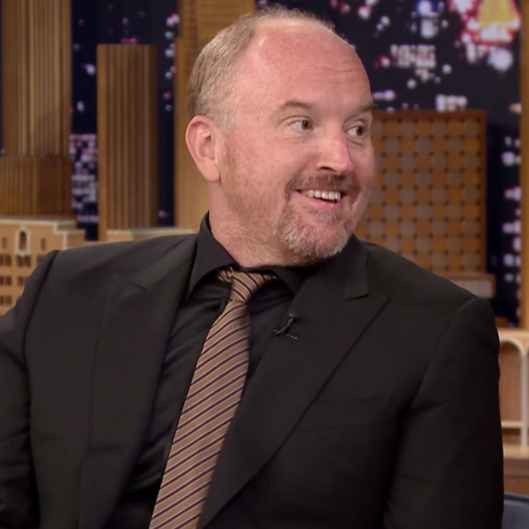 As Mark Twain never said, reports of Louis C.K.'s financial ruination have been greatly exaggerated. Also, the sublime Horace and Pete, which C.K. called "a good fucking show," isn't canceled after all. So how did two stories get reported so incorrectly? Well, the TV auteur told The Hollywood Reporter that Howard Stern and Time.com misreported the stories concerning his financial situation and the show's cancellation, respectively:
"I said on Howard Stern that I took on debt," he explains. "I mean, Howard's a comedy guy, so I wanted to make it sound funny, and I knew he would laugh if I said I'm in debt... I told him, 'Yeah, I'm millions of dollars in debt,' which I was, technically — I took a line of credit to finish the show. But there's no other way to make a TV show! Every TV show that you ever see is running a deficit... I took on debt so I could get through production, but I knew that I would make the money back — I knew it. I almost have. I mean, in a couple of months, this show will be paid for."

"The tax rebate we're getting from New York State [where the show was shot] and the amount of sales we have so far have put the show in the black," he says proudly. "The show's paid for — with no advertising. There isn't a TV show with this kind of cast that has that kind of success."
As for the show being canceled, the comedian said his email, which began with the cryptic phrase, "So. That was it," was about the show's first season, not the show as a whole:
I saw huge dramatic value in watching an episode and the ending being so dramatic, not even having known that you were watching the last episode... The impact that that would have would be heightened by the tenth episode going out with just, 'Hey, folks, here's another episode,' and I wrote some smarmy thing like, "Here it is, enjoy!" But because I had been communicating with the fans through these emails, I wanted to say goodbye to them on the season, so I [subsequently] said, "Okay, well, obviously that was it," to people who had watched it. "That was it. We did it. Thanks for watching. This was a great experience. I miss doing the show. I'm sad not to be doing it. Now it's finished — now it's complete — and now I'm gonna go tell the world about it."
Time.com then "interpreted" the email to mean the show was over, with multiple websites aggregated their report. This is probably why Louis C.K. recently "quit the internet."