Mads Mikkelsen Wants to See Hannibal Return Just As Much As You Do
"We are all angry. We were pissed. It's madness."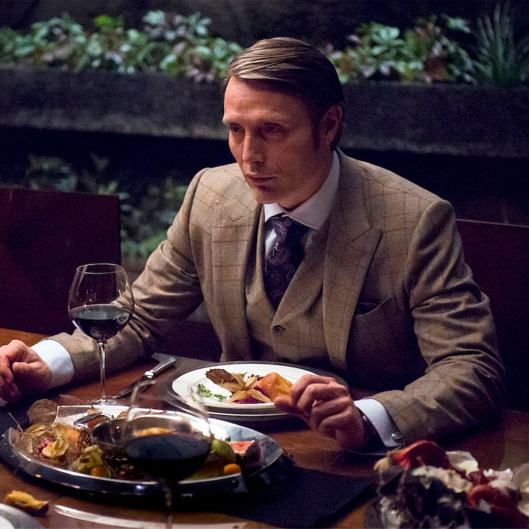 Fans of the the terrific yet barely watched Hannibal have been raising hell with NBC (and pirates) since the show's cancellation last summer after a three season run. Since then it's been rumored that the show might be revived by another network or streaming service, and now you can count Mads Mikkelson, Dr. Hannibal Lecter himself, as wanting to see that happen too. That is, if creator Bryan Fuller wants to do it. "He is the key, the base, the heart," Mikkelsen said of Fuller in an interview with Express. "We will wait and see what happens next in his career. But we all know that we can easily pick this up in two or three years, there are breaks in the stories. We could pick it up, say, four years later. If Bryan is up for it, we will all go for it ... he loved it. It was his baby. Let's wait and see."
Mikkelson also expressed frustration and disappointment over the show's cancellation, which occurred two months before the finale aired. "We are all angry. We were pissed. It's madness," he said. "And season four was actually the one we thought we'd definitely get. Seasons two and three were on the verge. We didn't know whether Hannibal would be renewed. But by the time we got to season four we thought it was a definite. We were very surprised at the decision. We were happy to be able to do it for as long as we did. However, we felt there were more stories. We thought we ended the show in a great way, but we had more to tell."
Let's hope this cannibalistic purgatory is over sooner rather than later.