Meghan Trainor's Balance Is 'No' As She Takes a Tumble on Fallon
All about that space, i.e. hurtling through it.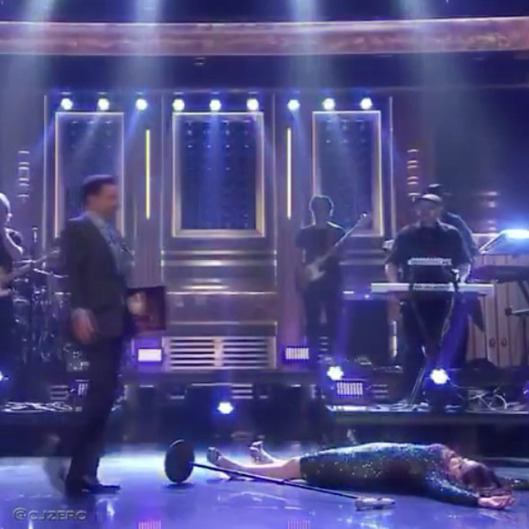 More like "Dear Future Orthopedic Surgeon," right? Now who would you say is more relatable in this moment: Meghan Trainor for slipping and eating it onstage in incredibly high heels while performing her new single "Me Too," or Jimmy Fallon for laughing at her fall with such delight that he literally shouts "Ho ho ho!," a laugh so rare we had to invent a fictional jolly holiday man to perpetuate it? Either way, this is going to be great for both their brands.