NBC Picks Up Trial & Error and DC Comics' Powerless to Series
Vanessa Hudgens and John Lithgow reporting for duty.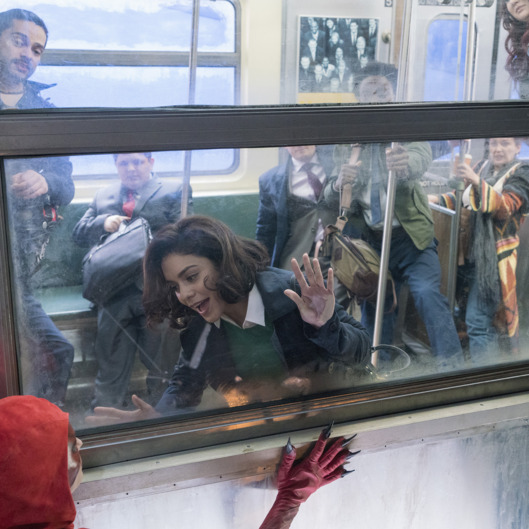 Wishing to play with viewers' comic-book and true-crime obsessions, NBC on Wednesday announced the pickup of two fitting comedies. The first, Powerless, follows Vanessa Hudgens as a superpower-less insurance adjuster specializing in normal-people coverage against superhero-caused damage. The single-cam show — yep, about a different kind of hero — comes from scribe EP Ben Queen and will feature some characters based on the DC Comics universe. The second, Trial & Error, another single-cam, will be overseen by scribe EPs Jeff Astrof and Matt Miller. The duo is aiming to deliver a funny version of something like Making a Murderer, as John Lithgow's eccentric, Southern poetry professor will work with a young New York lawyer to prove he didn't kill his wife. The fresh series join the already-ordered comedy Good Place, as well as the network's Taken and Emerald City dramas. That said, NBC looks like it still has room on its slate for a comedic take on Red Dragon.