Broad City, Nick Kroll, Horatio Sanz, and More to Perform at Del Close Marathon
Also, Ben Schwartz, Katie Dippold, and Jason Mantzoukas.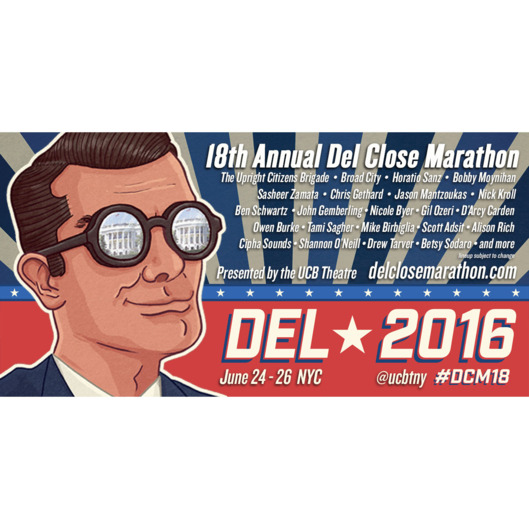 Here's a medically inadvisable amount of comedy: The Upright Citizens Brigade Theatre is hosting its 18th Annual Del Close Marathon from Friday, June 24 to Sunday, June 26 in honor of the late, great improv pioneer. The event kicks off with performances from UCB co-founders Matt Besser, Ian Roberts, and Matt Walsh. Then the jokes continue with performances that include Horatio Sanz, Broad City's Ilana Glazer and Abbi Jacobson, Ben Schwartz, Katie Dippold of Ghostbusters, Nick Kroll, John Gemberling, Jason Mantzoukas, Chris Gethard, Scott Adsit, Bobby Moynihan, Mike Birbiglia, cast members and writers from Party Over Here, The Daily Show, The Late Show, and pretty much every show that has ever had a joke. All in all, there will be 670 shows on nine different stages. Weekend passes are available for $35, while guaranteed admission to certain premium shows will cost you $10 to $20 per show. See the full schedule at delclosemarathon.com.