Cannes: Nicolas Winding Refn Lays the Smackdown on Lars Von Trier
It's a veritable Danish-director insult fest.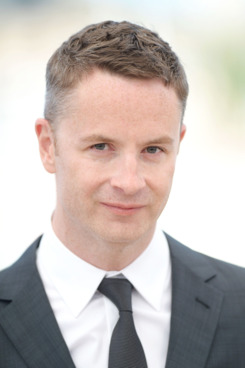 Cannes press conferences rarely yield any fun stuff, but today a great blessing came in the form of a Norwegian reporter asking Danish director Nicolas Winding Refn if he had any fighting words for other famed Danish director Lars von Trier. "Lars, Lars, done a lot of drugs, over the hill," said Refn, who was at Cannes for the third time with The Neon Demon, the debauched model-cannibalism tale that Vulture's Kyle Buchanan predicts will be the craziest movie of the summer. Refn wasn't done. "The last thing I saw Lars do was trying to tell my wife he wanted to have sex with her. He found some other slut," said Refn, and took a demonstrative swig of water. Don't expect any response from von Trier, though. He was permanently banned from Cannes in 2011 (the same year Refn won Best Director for Drive) after some unfortunate comments at the Melancholia press conference that made him sound like a Nazi sympathizer, and he has refused to ever do a press conference again. Also, don't take Refn's bellowing too seriously; Von Trier has said he's known Refn since he was a kid, and Refn has been calling von Trier old and out of touch in the press for at least five years.
Refn also had some fighting words for his critics; the movie's press screening yesterday was greeted with the loudest boos so far this festival. "If I don't split [the audience reactions], what are we doing here? Why would you waste your time with something that doesn't make you react?" He also had a marvelous descriptor of a sex scene that's too good not to include. (Spoiler ahead!) It involves Jena Malone's manipulative makeup artist making out with a female corpse in a morgue. Refn had insisted they shoot in the actual L.A. morgue, "so there were dead bodies next to us to build up the mood," he said. Then he laid out how he'd talked Malone through the scene: "I say, 'Okay, Jenna, can you spit in her mouth?' She spits. 'Can you stick your tongue in her mouth?' She sticks her tongue in. 'Okay, can let you let your hand slide down between her legs?' Okay, that's great. 'Can I get more saliva when you spit on her. Okay, now on the nipples, kiss the nipples, spit on the nipples,' and it kind of just, like, escalated into this really intense kind of necrophilia scene that we shot three or four times with all of these other women in the room. And after that — this was the second day — I was like, 'We found her. We found the character. Now go with God.'"