Radiohead Tease 'The Numbers' Video, Which, Like Their Other Moon Shaped Pool Videos, Appears to Be a Beautiful Bummer
Looks like we're gonna need a bigger broom.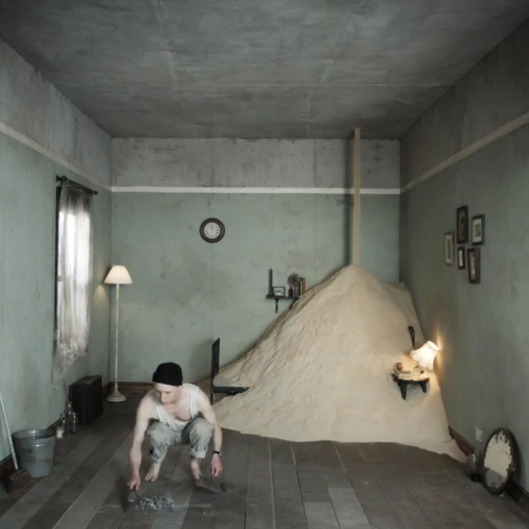 "And you may pour us away like soup / Like we're pretty broken flowers / We'll take back what is ours." The teaser for Radiohead's "The Numbers" video, directed by Oscar Hudson, seems to be of a kind with the lovely, unsettling, surreal videos for "Burn the Witch" and "Daydreaming." What, did you expect Thom Yorke riding an inflatable hot dog around a cray pool party? Well, if he ever did, it would be beautiful and upsetting and filled with existential ennui, because that is just kind of Radiohead's thing.