FX Orders the Inevitable Ryan Murphy Mini-series About Joan Crawford and Bette Davis
<em>Feud</em>'s first season stars Susan Sarandon as Bette Davis and Jessica Lange as Joan Crawford.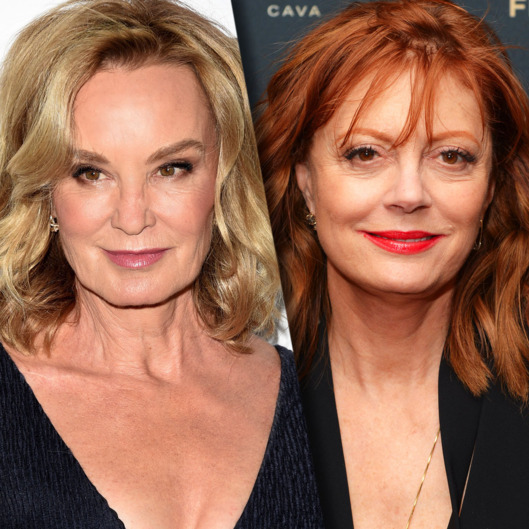 Because The People vs. O.J. Simpson just wasn't campy enough, Ryan Murphy's making a TV show about Joan Crawford and Bette Davis. It's part of Feud, his latest anthology project for FX, which will tackle a new — you guessed it — famous feud each season. First up: The legendary backstage battles between Crawford (Murphy repertory player Jessica Lange) and Davis (Susan Sarandon) on the set of 1962's What Ever Happened to Baby Jane? The rest of the cast includes Alfred Molina as director Robert Aldrirch, Stanley Tucci as studio head Jack Warner, Judy Davis as gossip columnist Hedda Hopper, and Dominic Burgess as Victor Buono. Ryan Murphy's still overseeing his other two anthology babies, American Crime Story, which will take place in the wake of Katrina next season, and American Horror Story for FX. Scream Queens, another Murphy anthology series, is getting a second season on Fox. Of course, this leaves us all in #truedetectiveseason2–like territory as we ponder what feuds future seasons of Feud will tackle: Mariah Carey and J. Lo? Archie Panjabi and Julianna Margulies? Susan Sarandon and Debra Messing? No pitch is too absurd!