The Rock Can Now Add YouTube Star to His Bulging Résumé
His production company is launching a YouTube channel with Studio71.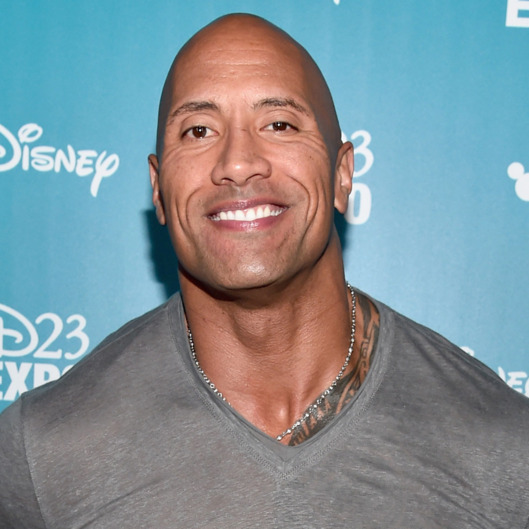 Is there anything the Rock can't do? We recently changed your life with the news of his very on Rock Clock app, designed to wake you up with the smell of unstoppable success. Now that he controls your time, he's after your internet with a surefire plan: YouTube stardom. The Rock has announced he's launching a YouTube channel, Seven Bucks Digital Studios, in conjunction with his production company, Seven Bucks Productions, and the multi-channel network Studio71. Naturally, he'll be starring in some videos on the channel, which will also include other digital creators and, of course, an "action-filled" scripted webseries. What does Dwayne Johnson possibly have to vlog about, you're wondering, because you obviously don't follow him on Instagram? Oh boy, lots.
Right now the Rock's current personal channel collects all his movie trailers and other promotional fluff. But wow, his Instagram hosts a world of puppies, muscles, and lots of Baywatch. You might even say Instagram is the new Baywatch movie. But with YouTube now added to the mix, the possibilities for outtakes and bloopers — because you know someone caught that Zac Efron face-plant on video — are endless. Subscribe! It'll only be "the best, biggest, bad ass, baldest YouTube channel ever."