Aziz Ansari: Trump's Islamophobia 'Makes Me Scared for My Family'
"It's visceral, and scary, and it affects how people live, work and pray."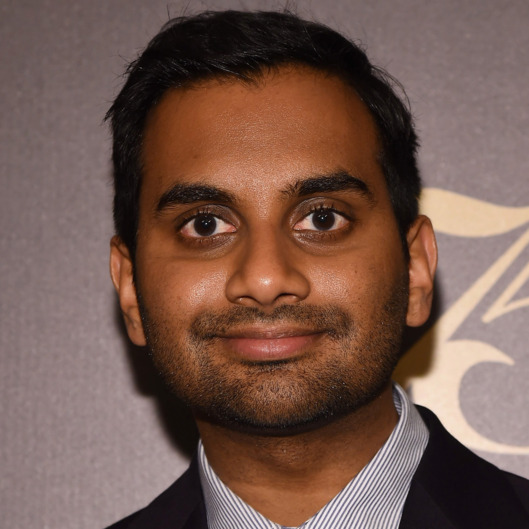 Aziz Ansari has penned a New York Times op-ed about Donald Trump, in which the Master of None creator explains how the anti-Islamic rhetoric pushed by the presumptive Republican nominee has had a real impact on his friends and family. Ansari writes how, in the aftermath of the mass shooting at a gay nightclub in Orlando, he had to tell his mother to avoid her mosque and pray at home. As he sent the text, he recalls, "I realized how awful it was to tell an American citizen to be careful about how she worshiped."
Though there are more than 3 million Muslims living in the United States, Ansari notes that when people like Orlando shooter Omar Mateen commit crimes, the entire religion is implicated. "In our culture, when people think 'Muslim,' the picture in their heads is not usually of the Nobel Peace Prize winner Malala Yousafzai, Kareem Abdul-Jabbar or the kid who left the boy band One Direction," he writes. "It's of a scary terrorist character from Homeland or some monster from the news ... The overwhelming number of Muslim Americans have as much in common with that monster in Orlando as any white person has with any of the white terrorists who shoot up movie theaters or schools or abortion clinics."
This has a chilling effect on Muslim-Americans: Since the shooting, Trump has reiterated his calls for religious profiling and a ban on Muslim immigrants. "It's visceral, and scary," Ansari says, "and it affects how people live, work and pray. It makes me afraid for my family." He remembers how he felt when he heard a plane hit the World Trade Center on September 11, and the racial harassment he received in the days after. "There is a strange feeling that you must almost prove yourself worthy of feeling sad and scared like everyone else."
Then he remembers Trump's claim that Muslim-Americans celebrated the attacks. "My family, unable to reach me on my cellphone, was terrified about my safety as they watched the towers collapse," he writes. "There was absolutely no cheering. Only sadness, horror and fear."