Meet Boo, UnREAL's Accidental Improv Star
Take a close look and you might spot her relieving herself in the corner.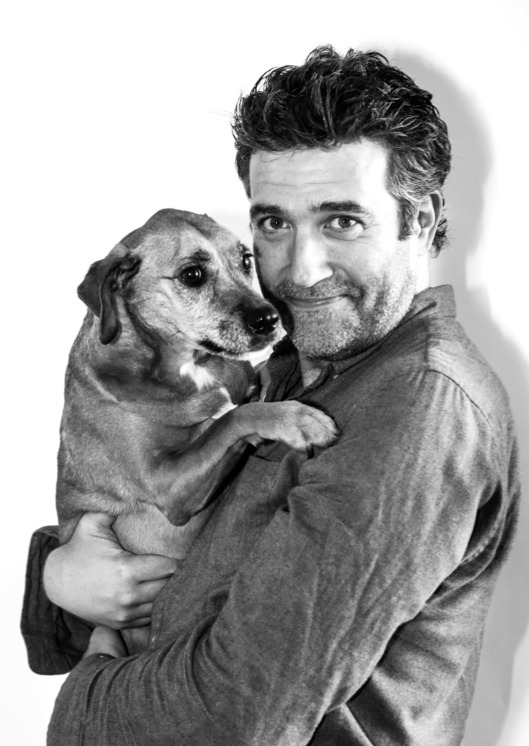 "Happy Birthday, Boo!" beams Constance Zimmer inside UnREAL's faux control room, talking to the show's resident dog, celebrating her 8th year that day. You might recognize the mutt, who belongs to cast member Craig Bierko (Chet Wilton), lurking in the corners of scenes on the Lifetime show. She makes her first appearance of the second season in Monday's episode, but she was all over the first cycle, jumping on Bierko's lap whenever she wanted, watching characters have sex, and even pooping on the grounds of the mansion.
"Boo's totally unself-conscious; she doesn't even see the camera," says co-creator and executive producer Sarah Gertrude Shapiro. "She's 100 percent obsessively committed to her scene partners, especially Craig."
Unlike most animals featured on TV and film, Boo didn't have to audition or sign contracts for special access to the set. When Bierko showed up to work for the first episode, Boo was right there with him. This could have posed significant problems, especially with the owners of the mansion the show uses for exterior shots. But Peter O'Fallon, one of the series' main directors, convinced everyone to roll with it. No one had to twist Shapiro's arm, either. "When I got to set, I friggin' loved the idea," she says.  "Trainers and animals are so expensive that it's usually stressful to have them on set. It's totally rare to have an accidental animal in a scripted show." It doesn't hurt that Shapiro appreciates Boo's onscreen presence. "We never direct her. She is so understated."
In the first season, Boo had two scenes Shapiro loved and kept in the final cut. First, a serious sequence in which Chet walks the network president to his car after an Everlasting contestant committed suicide — take a closer look, and Boo happens to be relieving herself in the bushes. ("So natural! So unself-conscious!" Shapiro laughs.) In another, Quinn and Chet are having sex and "Boo was just hanging out on the couch between [them]," Shapiro says. "She's sort of a passive observer but definitely isn't feeling like she needs to leave the room. She's part of their relationship."
The actors have learned to work around her. Viewers, take note: For a scene in the mansion's living room in an upcoming episode, Quinn snaps at Dr. Wagerstein (Amy Hill). During one of the takes, Boo, who is waiting alongside Bierko for Chet's entrance, hopped up on the sofa and stared right at Quinn. Noticing Boo to her right, Zimmer didn't miss a beat, deadpanning, "What are you looking at?"