Celebrities and Fans Pay Respects to Christina Grimmie
<span>The 22-year-old </span><em>Voice </em><span>alum was killed after a performance in Florida</span>.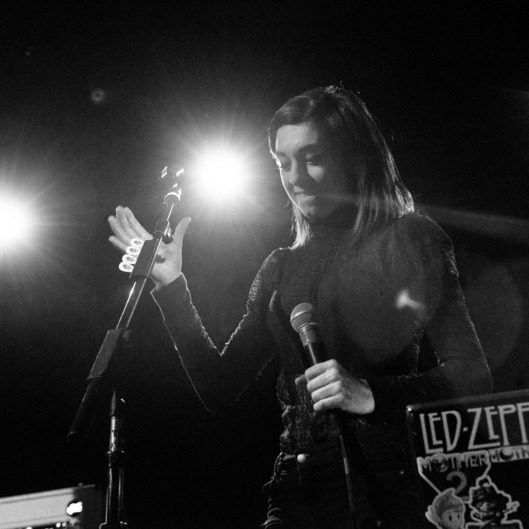 22-year-old singer Christina Grimmie was murdered by an unknown gunman following a concert in Florida on Friday evening. Grimmie, who gained national fame earning a third-place finish during season six of The Voice, was shot while signing autographs for fans following a performance with the band Before You Exit at the Plaza Live Theater in Orlando. Since the attack, celebrities, fans, and friends in and out of the music industry have been paying their respects on social media.
There are no words. We lost a beautiful soul with an amazing voice. Our hearts go out to the friends, fans and family of @TheRealGrimmie.

— The Voice (@NBCTheVoice) June 11, 2016
I Cant believe there are people in the world who could do such an evil, senseless act. Love & prayers to the Grimmie family. #RIPChristina

— Lucy Hale (@lucyhale) June 11, 2016
My heart hurts hearing this news.. So terrible. Praying for Christina and her family. #prayforchristina

— Nick Jonas (@nickjonas) June 11, 2016
What the fuck is wrong with people

— Demi Lovato (@ddlovato) June 11, 2016
So sad passing of @TheRealGrimmie. Beautiful member of #TheVoice family & true #Fighter. My heart goes out to her family, friends & fans. xo

— Christina Aguilera (@xtina) June 11, 2016
I Cant believe there are people in the world who could do such an evil, senseless act. Love & prayers to the Grimmie family. #RIPChristina

— Lucy Hale (@lucyhale) June 11, 2016
I'm stunned and disgusted and heartbroken that we lost that sweet little girl... Keeping @TheRealGrimmie family in my heart and mind.

— Blake Shelton (@blakeshelton) June 11, 2016
So sad right now. My thoughts & prayers go out to Christina Grimmie's friends/family. What an incredible talent that won't be forgotten

— Colton Haynes (@ColtonLHaynes) June 11, 2016
Today we lost an angel, sister, and a beloved friend. #RipChristina pic.twitter.com/EkwTKsaLFr

— Before You Exit⇞ (@beforeyouexit) June 11, 2016
I love you so much @TheRealGrimmie tears can't stop running down my face. You were the one of the best people I knew pic.twitter.com/W8rwHVzUdg

— aj rafael (@ajRAFAEL) June 11, 2016
Have just gotten access to service and I'm speechless. I need some time to collect my thoughts. #RIPChristina you beautiful thing.

— h (@halsey) June 11, 2016
I can't understand this. I can't. You were an absolute shining light Christina and you made your mark. #RIPChristina pic.twitter.com/ixVJJz78iZ

— Rachel Platten (@RachelPlatten) June 11, 2016