Every-Chris Chris Pine Says Those Other, Super Chrises Are Way Too Buff
Dude broke the Chris code.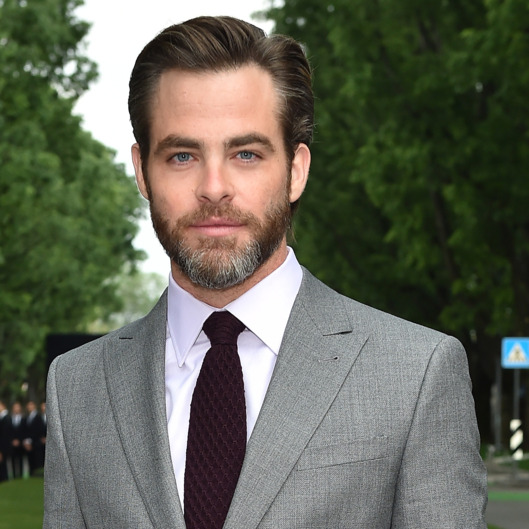 Chris Pine, the Chris who does not play a superhero but who is superhero-adjacent, pities those other, inhuman Chrises. What, you ask, could rupture the solidarity of the Chris collective? Pine does not think the way they (humans) have to bulk up to play literal beyond-humans is good. Of Chris Hemsworth and Chris Evans, the svelte actor told Men's Fitness, "You've got Thor, you've got Captain America. These guys are eating 5,000, 7,000 calories ... waking up just to eat food, eating 15 meals a day." Whoa there, Chris Pine. First of all, let's not forget that "Thor" is "Dad" to you, so maybe show some respect. And look, we get it: Those guys are Marvel Cinematic Universes Chrises, while you, Chris Pine, are DC, so maybe you feel a little boxed out of the triumvirate. But if you're going to insist on questioning the fitness regime of the MCU super-Chrises, it's frankly a little rude to leave Chris Pratt out. Of course, it's not as if Chris Pine is a bad guy. He's just looking out for father and friends. Says Pine of the Chrises' superhero diet, "For your liver, I don't think that's healthy." You see, Pine's concern has nothing to do with aesthetic preferences or, dare we say, jealousy. It's just about treating your body right.