Bill Cosby Tries to Have Sexual-Assault Trial Dismissed, Citing 'Hearsay' Evidence
A new motion seeks to have the criminal case against Cosby tossed.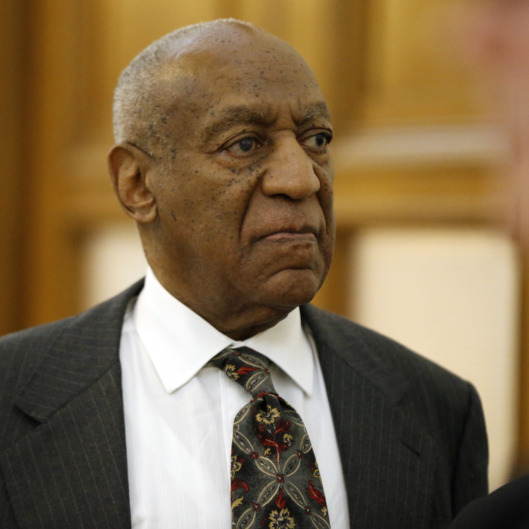 Bill Cosby, who was ordered last month to stand trial for allegedly drugging and sexually assaulting Andrea Constand in 2004, has filed a new motion attempting to have the criminal case against him dismissed. According to the petition filed Wednesday on Cosby's behalf, "The District Attorney's win-at-all-costs tactics in this matter are stretching the rules past the breaking point." Specifically, the latest motion claims that Cosby was denied due process at the May 24 hearing, wherein it was ruled he would stand trial sometime this year on three charges of felony second-degree aggravated indecent assault. The claim made by Cosby's lawyers: "During this hearing, the Commonwealth relied solely upon hearsay evidence to establish the elements of the charged offense, without providing Mr. Cosby an opportunity to confront and cross-examine his accuser." Cosby's lawyers are requesting either that the criminal charges against Cosby be dropped or that Cosby receive a new preliminary hearing at which Constand be required to take the stand. While Constand would likely testify at trial, she did not appear at the initial hearing, although law-enforcement officials did read aloud statements by Constand. Pending the resolution of this matter, Cosby's trial date is expected to be announced sometime in July.