Yes, Donald Trump Did Actually Play a Spoiled Rich Kid's Dad in The Little Rascals
The rumors are true.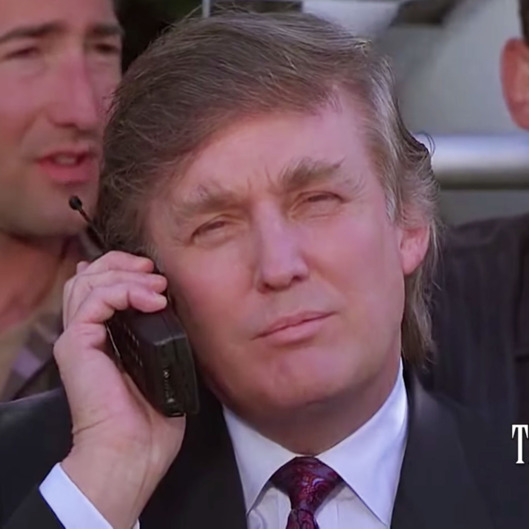 Who knows why people Google what they Google about presidential hopefuls, but the burning question on everyone's mind about Donald Trump right now, according to Google Trends, happens to be: "Is Donald Trump in the Little Rascals?" (Right up there with other equally pressing queries like "Who is Donald Trump going to pick for VP?" and "What is Donald Trump's net worth?") Well, Vulture is here to remind you of Trump's forgotten IMDb cred. Yep, Donald Trump sure was in the Little Rascals, and (shocker!) he played the father of a schmuck. And not just any schmuck but Waldo, the spoiled rich kid who momentarily steals young Darla's heart from our cowlicked hero, Alfalfa. Trump appears on the other end of Waldo's Zack Morris-sized phone during the film's big go-kart race. He congratulates his son like only a potential future president would: "You're the best son money can buy." Oddly, Trump wasn't the only random cameo in the Little Rascals; Reba McEntire and Whoopi Goldberg were also among the adult supervision. Ah, the '90s — what a time.
You can thank the internet and Trump's Little Rascals cameo for this spot-on parody: