Fall Out Boy and Missy Elliott Remade the Ghostbusters Theme, Because Apparently There Was No One Else to Call
They're not afraid, but you might be.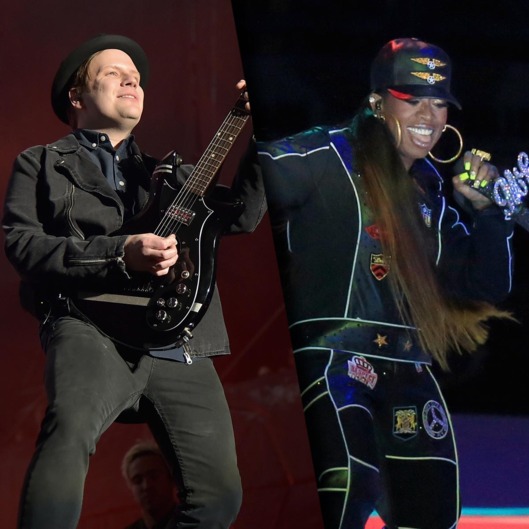 There's something strange in our neighborhood, and it's definitely not all those badass women busting ghosts all of a sudden. It's the sound of Ray Parker Jr.'s camp masterpiece that was the Ghostbusters theme song now also rebooted, courtesy of Fall Out Boy and Missy Elliott. Both Patrick Stump and Missy claim to not be afraid of ghosts, which is just an obvious diversion. They're clearly the ghosts! Because this is frightening. Who wants to call Ray Parker Jr. and tell him? Other paranormal activity to follow on this ghastly soundtrack reportedly includes a new Zayn song, 5 Seconds of Summer, Wolf Alice, and some supercollab of Mark Ronson, Passion Pit, and A$AP Ferg called "Get Ghost." To quote Missy: "Woo, got me scared!"