The Bachelor Spinoff Ben and Lauren: Happily Ever After Is Headed to Freeform, Because Married Life Is a Fantasy Suite
Man, if only Quinn and Rachel were real and in charge of this spinoff.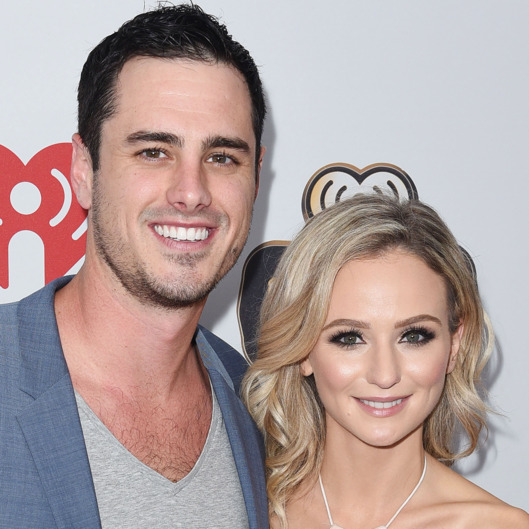 Once you set a precedent in a relationship, it can be really hard to change your significant other's expectations. Which is why Freeform should save themselves some money now and just order a freighter filled with roses for their new Bachelor spinoff, Ben and Lauren: Happily Ever After. The new docu-series, set to premiere in October, will follow season 20 Bachelor Ben Higgins and fiancée Lauren Bushnell as they "begin their brand-new life together while navigating the real world after the splendor of The Bachelor's exotic dates and fantasy suites has ended." Not all the splendor has to end, of course. For example, several beloved contestants from both The Bachelor and The Bachelorette will stop by to "share their own advice on life after the show." Let's see. So that's a rose for fully emptying the dishwasher instead of taking out forks as needed. A rose for not screaming when someone tears a hole in the above-ground pool with the weed wacker. A rose for not discussing your mother-in-law's pilonidal cyst in front of the camera people ...