Fun Home Closing Its Broadway Run, So Get Your Ticket Now
<span>It&rsquo;s Flying Away in September</span>.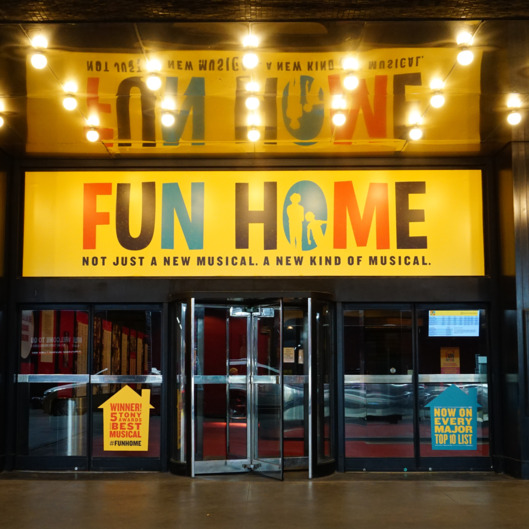 After a year and a half on the Great White Way, Fun Home will shut its doors to visitors in September. Based on the graphic memoir of the same name by Alison Bechdel, the story was a far cry from the Disney movies and classic books that usually get adapted as musicals. Not only did the adaptation face the challenge of transferring comic-book-like content into music, but the story is complicated as well: It centers around a lesbian woman and her gay father, takes place in a family owned funeral home, and touches on her father's predatory sexual behavior — the kind of stuff usually left for smaller, non-musical theater to tackle. However, the show went on to win five of the 12 Tony Awards it was nominated for in 2015, including Best Musical. According to the New York Times, the producers claim that it is both the first musical with an all-female writing team to win the Best Musical Tony, and also the only one with a lesbian character as the lead. With Fun Home and Hamilton winning the top honor in back-to-back years, hopefully Broadway will continue to produce underrepresented material featuring LGBT and POC stories and performers.