Hey Arnold! Movie Gets a Title, Seems to Threaten a Hey Arnold! Without Stoop Kid
Don't worry, it's legit: 19 members of the original voice cast are returning.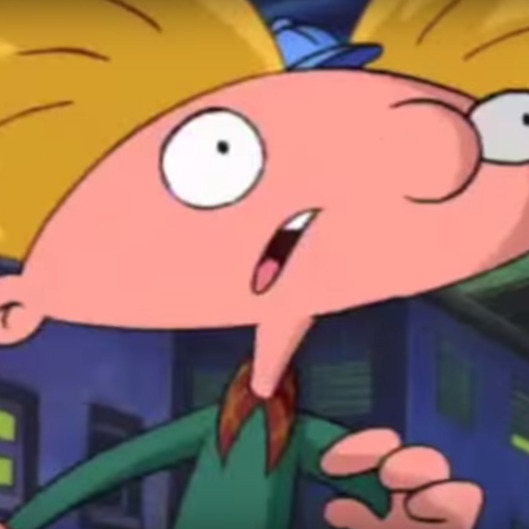 As millennials stare down their 30th birthdays, cowering at the knowledge of their own mortality, at least Nickelodeon, the lone network that has always been with them, is there to once again provide the comforting cocoon of a television show about poorly supervised street urchins and the prickly, self-assured young woman that stalks their leader. Today the network announced that 19 members of the original Hey Arnold! voice cast will reprise their roles for the TV movie, which is titled — brace yourself — Hey Arnold!: The Jungle Movie. Does this mean Arnold, Gerald, Sid, Stinky, and the gang will see the green world outside the abandoned, grimy lot where the animators sometimes drew grass? How will Stoop Kid function without a stoop? Will Helga's cheese sculpture spoil in tropical heat? Will Harold's choice to always wear crop tops inspire a young generation of slow-witted bullies to pick up the fashion trend? Our need for constant nostalgia can barely handle the wait. Luckily, we'll have fantasies about the upcoming Legends of the Hidden Temple TV movie to keep us from building a shrine to a certain football-headed dreamboat.