Jim Carrey and Eli Roth Are Collaborating on a Film About a Weatherman Turned Horror-Show Host
They're adapting <em>Aleister Arcane</em> for the big screen.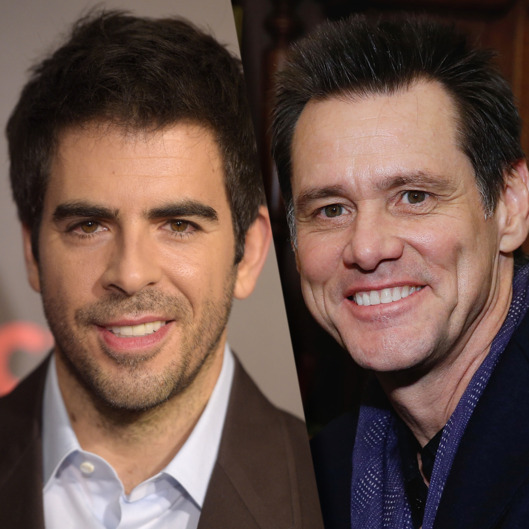 Pack an extra sweater to cover your eyes, because there's a 60 percent chance this film will scare you senseless. (And movie theaters are pretty chilly these days, anyway.) Horror maestro Eli Roth is teaming with with giggle maestro Jim Carrey to adapt Aleister Arcane, a comic book written by Steve Niles, for the big screen. Carrey will headline and executive produce the project, which has already been picked up by DreamWorks, with Jon Croker (The Woman in Black 2: Angel of Death) expected to write the script. Released in 2004, Aleister Arcane chronicles a Los Angeles weatherman named Aleister Green who excitedly returns to his hometown in Oklahoma to host a late-night horror show under a pseudonym. However, the establishment proceeds to revolt against his gory skits, which soon leads to a trial, forced retirement, and his early death. But shortly after Aleister's death, a curse is put upon the town, and only the local kids can figure out how to stop the curse's gruesome repercussions. It should be a spooky, scary time.