J.K. Rowling Honors Orlando Victim Who Worked at the Wizarding World of Harry Potter
"I can't stop crying."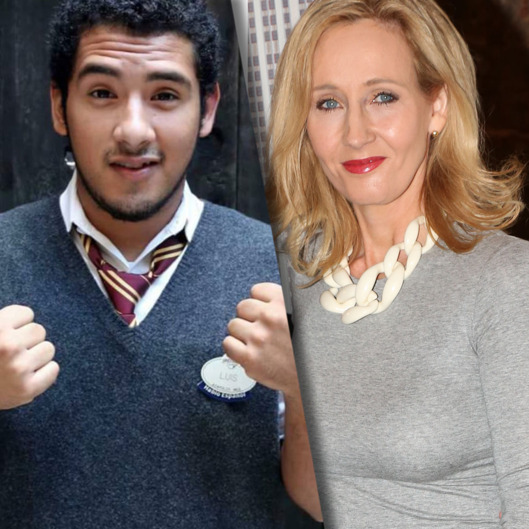 As new information becomes known about the victims of the Orlando Pulse nightclub tragedy, we've begun to learn more about their lives and what they loved. One of the victims, 22-year-old Luis Vielma, was an employee at Universal Studios' the Wizarding World of Harry Potter. On Monday morning, J.K. Rowling tweeted the news to the Potter community, sharing a photo of Vielma in his Hogwarts uniform with a note, "I can't stop crying." According to his Facebook page, Vielma worked at the Forbidden Journey ride while attending Seminole State College of Florida. His co-workers and those who met him at the attraction have since tweeted their memories of Vielma to Rowling, who has retweeted them to her millions of followers. One woman shared, "He was a Gryffindor who would make you proud. We have a Slytherin who's still in the ICU. His name is Tony," to which Rowling responded, "I'm praying Tony pulls through. My thoughts are with all of you." Another friend tweeted, "Your Wizarding World was his world."
Luis Vielma worked on the Harry Potter ride at Universal. He was 22 years old. I can't stop crying. #Orlando pic.twitter.com/Nz2ZCWxNsS

— J.K. Rowling (@jk_rowling) June 13, 2016
Universal Orlando has tweeted this statement about Vielma's death:
From the President and COO of Universal Orlando Resort pic.twitter.com/OmuNmUORpQ

— Universal Orlando (@UniversalORL) June 13, 2016