Killer Mike Is Not Starring in a Show Produced by the Tim & Eric Team, But, Oh, for What Might Have Been
A dream too dear.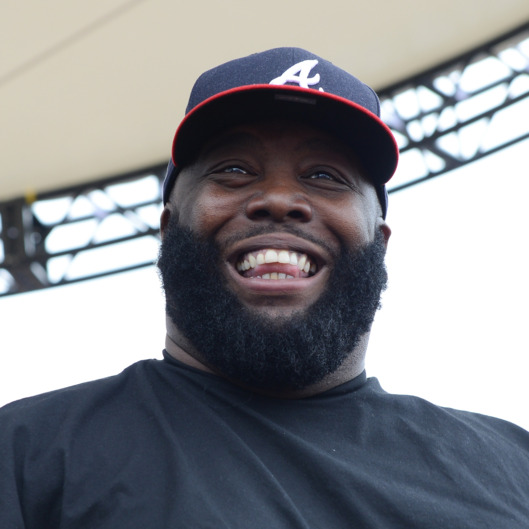 Like one of those ampersand T-shirts turned sentient, Killer Mike will team up with Tim & Eric duo Tim Heidecker and Eric Wareheim for a TV show. Killer Mike will star, while Heidecker and Wareheim are set to produce through their studio Abso Lutely Productions (Nathan for You, The Eric Andre Show). Details on the project, which came to light in a Bloomberg profile on the alt-comedy moguls, are scant, but it's a safe bet that Killer Mike wants some killer jokes to laugh at after his last video project went awry. The rapper is longtime chums with Heidecker and Wareheim, having previously guested on The Eric Andre Show. PB&J, Ben & Jerry, and now Tim & Eric & Killer Mike: You can't fight fate.
Update: Apparently you can. Sorry to dash your dreams, but Killer Mike is not working on a TV show with Heidecker and Wareheim after all. Killer Mike's representative told The Fader, "A couple of months ago, Tim & Eric's production company Abso Lutely was hired to provide production services for a project that Mike was a part of, but at no point were we ever developing a project with Tim & Eric or Abso, nor do we have any plans to at this time." And so the embers of a once-stoked fire swiftly fade.