At Last! Nielsen Has Ratings for Orange Is the New Black (Sort Of)
Drum roll, please ...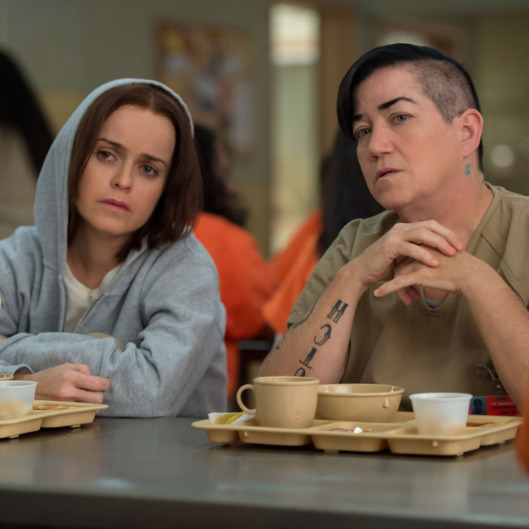 Getting ratings numbers from Netflix has proven to be as elusive as corralling a unicorn: It exists mostly in dreams and whispers. To the frustration of many traditional TV executives, Netflix has been silent on ratings numbers, effectively opting out of the scrutiny that network shows must endure. Well, here's a morsel: At a Nielsen event, The Wall Street Journal reports that the fourth and latest season of Orange Is the New Black had 6.7 million viewers in the U.S. from June 17 to June 19, which places it in the ballpark of shows like Game of Thrones, whose premiere had 7.94 million viewers. The second episode was watched by 5.9 million people. Of course, this is data that Lionsgate was willing (or able) to share with Nielsen, so naturally they are numbers Netflix is rightfully proud to tout. Studios have other metrics, too, like demographic breakdowns and whether streaming viewers are more likely to follow a show on traditional television. We'd tell you more, but then you might go the way of Vinyl.