Meat Loaf in 'Good Condition' After Collapsing Onstage During a Show in Edmonton, Canada
He collapsed due to severe dehydration.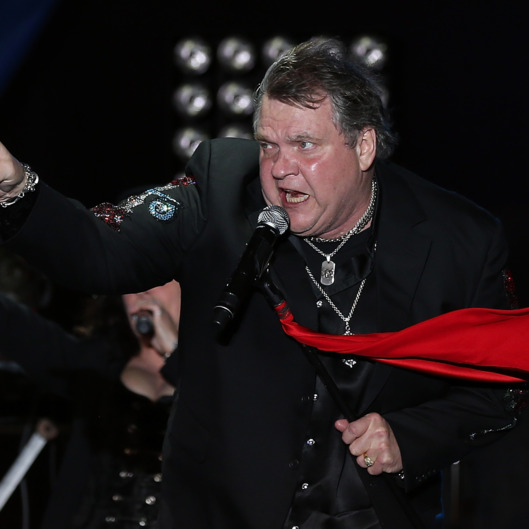 Meat Loaf collapsed onstage during a concert in Edmonton, Canada, on Thursday. Edmonton police confirmed to CBC News that they responded to a medical call at the Northern Jubilee Auditorium, where Meat Loaf was performing. The incident comes after the 68-year-old rock singer canceled shows in Moose Jaw and Calgary earlier this week, citing illness. Meat Loaf was in the middle of singing "I'd Do Anything for Love" when he collapsed. A representative says Meat Loaf is now "stable and in good condition" at a local hospital, and that he collapsed from "severe dehydration." "He extends his heartfelt thanks for everyone's support and well wishes, and is expecting a speedy and full recovery," the rep says.