Comedy Central Releases Complete Key and Peele Archive With More Than 300 Sketches That You'll Spend the Next Week Binge-Watching
There's also a <em>Key &amp; Peele</em> dictionary.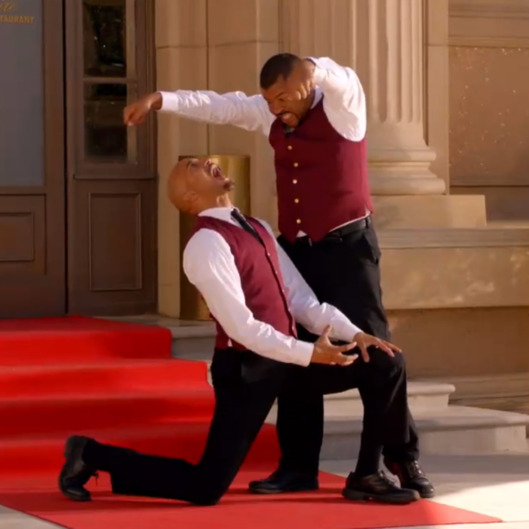 If watching a movie where Keegan-Michael Key and Jordan Peele embrace the difficulties of being cat dads to an adorable diva kitten wasn't enough to stop you from mourning the end of Key and Peele, Comedy Central will be your hero with the just-released Authoritatively & Unequivocally Complete Archive.
Within this very important digital hub you'll find more than 300 Key and Peele sketches — including 176 that were previously unavailable online — divided conveniently into collections like "The Secret Life of Celebrities," "Nerd Life," and, likely everyone's favorite, "Gettin' Frisky." There's also a dictionary that defines terms like nooice, f'poon, and Dicknanigans, which is particularly helpful to viewers unaware that RD Squared is another name for "Robert Downeys Juniors." With five seasons' worth of sketches to watch, you've got a lot of binge-watching to do before you can complete your own definitive ranking of the best to the just-somewhat-hilarious sketches.